Jumping Into Action To Flush Out E.Coli
Automatic flushing key to getting Liberty Lake's water back on track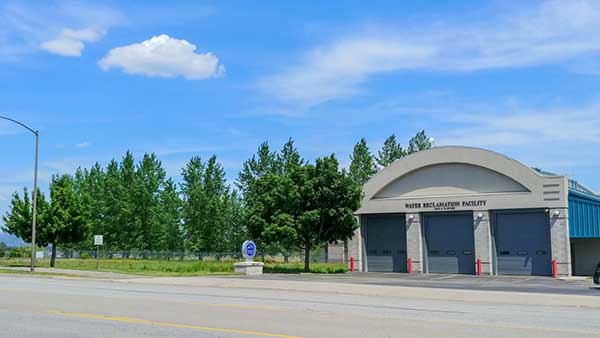 Liberty Lake Sewer and Water District (LLSWD) is nestled in the mountains east of the Spokane Valley and three miles west of the Idaho border. It is known for an abundance of pristine water from one of America's largest aquifers, the Spokane Valley-Rathdrum Prairie Aquifer. With a population of 10,500 residents, the LLSWD had been enjoying this natural water, chlorine-free, without a trace of bacteria for 45 years — until they received a call from a new resident just before Thanksgiving.
LLSWD added 1,500 feet of water main to service two existing houses east of town. One of these new homeowners had a rare medical condition that made her extremely susceptible to mold and bacteria, so she ran a series of her own water tests that detected E. coli in her water. LLSWD has a laboratory that monitors water quality through the system by taking 20 to 30 samples a month to ensure bacteria does not enter the system. "Finding E. coli is a serious concern, and something we had to jump on right away," said Mike "Andre" West, chief operator at Liberty Lake Sewer & Water District. "With further testing, we implemented a series of daily flushing and chlorinating efforts and had a boil water advisory in effect for seven days that had people on edge for the upcoming Thanksgiving festivities."
LLSWD was able to identify three dead end lines that were not adequately being flushed through daily use; giving rise to E. coli following fall sprinkler blow out activities — one located en route to the new residential service. Liberty Lake is one of the few public water systems in the region, and for that matter the country, that does not chlorinate. The water comes directly from the underground aquifer and is delivered directly to consumers with no extra additive treatments like fluoride or chlorine.
"Discovering the E. coli was a huge hit for us; it affected our morale," said West. "We pride ourselves on the purity of our water so we needed to resolve the situation as quickly as possible so our residents could go back to enjoying the water they were accustomed to." The alternative solution was enforced chlorination by the Washington Department of Health, the agency that administers the Safe Water Drinking Act. LLSWD installed three custom engineered Hydro-Guard® HG-3 automatic flushing systems with water quality sampling stations from Mueller Water Products. The installation of the units took one day, using three LLSWD field personnel. Once installed, LLSWD was able to immediately program automatic flushing of the connected water mains to ensure fresh water was flushing the dead-end lines weekly.
The Hydro-Guard system can flush over 110 PSI, and the water is discharged to the atmosphere through a vented shield preventing erosion. Each unit has an integrated programmer module that can be accessed by smart phone via Bluetooth. "I love the fact that I can just drive up with my phone and pull up the app to set the programmer," West said. All sorts of debris can slip into the water system. "One time we got a rock that jammed up in the globe control valve that can handle sand and other debris up to 5/8 of an inch," West said. "We had to disassemble the Hydro-Guard, retrieve the rock and put it all back together. It's really easy to access the inner workings of the Hydro-Guard and does not take long to get in and out" said West. If the debris problem persisted, a permanent solution would be the addition of a Singer® strainer upstream from of the Hydro-Guard units.